Trust the Cybersecurity Specialist
Securing Hundreds of Ortho Practices from Cyberthreats
Advance Your Security Stack
Trust, but Verify…
We are the answer to the most important question, "How do I know I'm secure?" This is where Black Talon can help. Through the use of very advanced analysis and Artificial Intelligence technology, we identify how and where hackers will breach your network and help implement strategies to prevent it. We work WITH your IT company and do not replace them. As the owner/partner/administrator of your practice, you must have full and clear transparency into your cyber risk, so you can make educated decisions on how to address it. EAGLEi is your answer.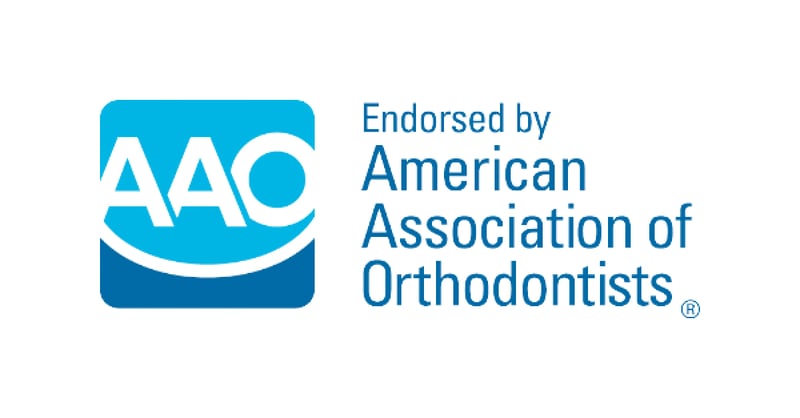 Up to 25% OFF Services*
AAO Member Benefits & Discounts
​As an AAO member, you will receive significant discounts and special offers for Black Talon's cybersecurity services which include:
Vulnerability scanning of your firewall(s) daily

Vulnerability scanning of your computers and servers every 4 hours

Cybersecurity Awareness Training and Simulated Phishing through the Black Talon Academy

Annual External Penetration Test by Black Talon's ethical hackers

A Security Risk Assessment

Artificial Intelligence (AI) threat detection software (replaces your anti-virus software)

Access to our credentialed security engineers

Incident Response and Forensics (if necessary)

Security Alerts and Bulletins

EAGLEi security portal so you can see exactly how secure you really are

Monthly security reports via email

Ability to not only identify vulnerabilities on your computers, but to autonomously fix them
*AAO member pricing offers up to 25% off regular pricing for most of our cybersecurity packages. Discounts do not apply to SentinelOne XDR or Autonomous Remediation solutions.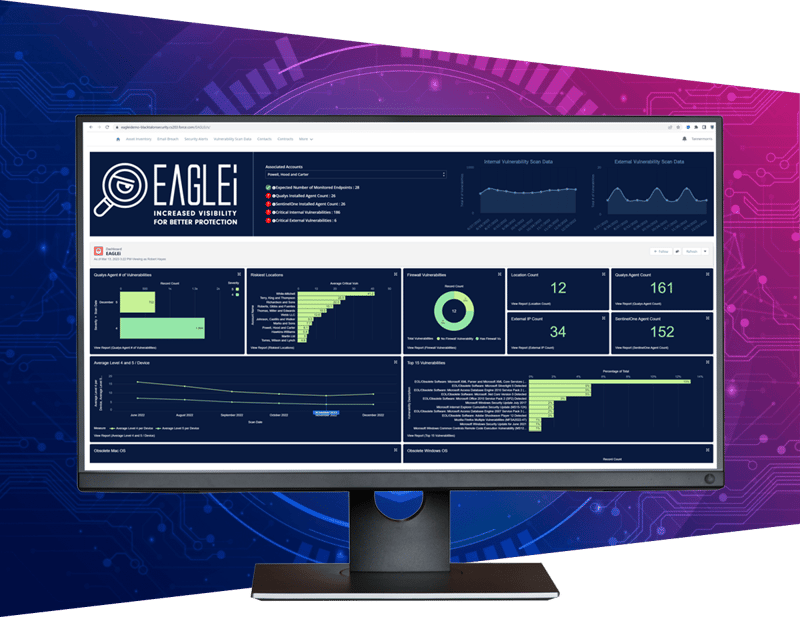 We are not just a tool, but your partner
EAGLEi® Security Platform
EAGLEi is your single pane of glass solution that enables practices to track internal and external vulnerabilities, perform penetration tests, conduct Security Risk Assessments, implement cybersecurity awareness training, perform simulated phishing attacks, autonomously remediate vulnerabilities and deploy Extended Detection and Response (XDR) technology.
Testimonials
"Black Talon has been a remarkably professional organization to work with. They identified and corrected our IT security vulnerabilities and then actually came into the office for a presentation to our team about how to keep us safe. I learned so much from their presentation about ransomware and malware and was thankful they are on my side. If you run a business with any form of data and internet, you have to consider bringing them in to test your system and company's vulnerabilities."
""As orthodontists, we are responsible for protecting our patient data. I have been very happy with the services Black Talon Security provides to navigate me and my office through this mine field. Using their services is not a luxury, but a necessity in safeguarding my practice data from a crippling attack.""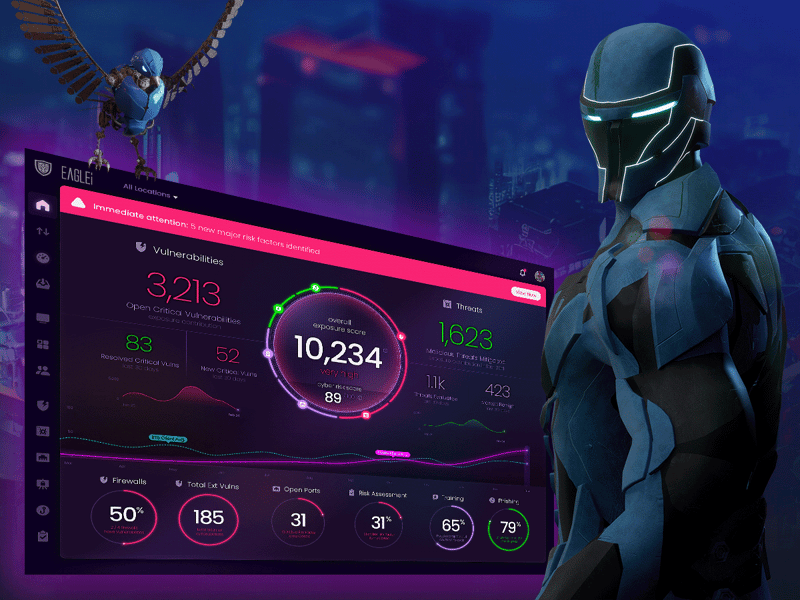 Why Black Talon Security…
We train and test your staff so they can identify malicious emails before they click

We test your firewalls on a daily basis to identify whether or not they are vulnerable to a cyberattack

We use real-time scanning to determine if your computers are vulnerable to a cyberattack

Our ethical hackers attempt to break into your network…simulating a cyberattack

Unlike antiquated anti-virus technology (which is still in use by most orthodontic practices), our Artificial Intelligence (AI) can identify an attack and autonomously fight back against the hackers

Our credentialed security engineers have eyes on your computers and servers...giving you peace of mind

Black Talon is a true third-party assessment, providing you with facts and data, not feel good solutions
The AAO endorses the Black Talon cybersecurity program (the "Program"). The AAO does not certify, guarantee or warrant the products, services, or offerings provided by Black Talon, its platform or its employees, agents, subcontractors, or vendor. The AAO will not be liable for any indirect, special, incidental, or consequential loss or damage of any kind, including lost profits (whether or not the parties have been advised of such loss or damage) arising in any way in connection with the Program.